Dr. Baker is originally from the Peoria area. He attended Bradley University and graduated with honors in 1983 with his bachelors degree in Psychology. Rather than choosing a minor field of study, he earned enough hours to twice major in Psychology.
After graduation, Dr. Baker began his Master's program in the Psychology program at Bradley, completing his coursework in 1984. Following completion of his coursework, he completed his master's internship working in a community outpatient mental health program which included general outpatient counseling with special emphasis on relationship counseling and crisis intervention services.
In 1986, Br. Baker worked in a community based outpatient mental health stress management and biofeedback program where he worked with individuals with anxiety disorders (panic disorder, agoraphobia, generalized anxiety) mood disorders (depression), and stress-related medical issues (eg, migraine headaches). It was during this time that Dr. Baker also began working in the field eating disorders, treating patients at the OSF Saint Francis Medical Center Eating Disorder Program (1986 to 1987).

In 1987, Dr. Baker began his Doctoral program in Clinical Psychology in the APA approved program at the Illinois Institute of Technology in Chicago. During his rigorous training as a clinical psychologist, Dr. Baker received additional specialized training in the field of Behavioral Medicine/Health Psychology.


As a Doctoral student, Dr. Baker was a research assistant at the Rehabilitation Institute of Chicago for 4 years working on the Functional Electrical Stimulation (FES) for Stance and Ambulation project with spinal cord injured patients and also studied the association between alcohol and drug use in spinal cord injured patients. In 1989, he presented research on the Psychological Outcomes of FES at the Annual Meeting of the American Psychological Association (APA) in New Orleans, LA. He was also a research assistant at Children's Memorial Hospital studying the incidence of left-handedness in children with scoliosis..

During his Doctoral training, Dr. Baker returned to his clinical interest in eating disorders in 1988 when he received additional specialized training while working in the People at Risk (PAR) program in the Feinberg School of Medicine at Northwestern University Medical School for 3 years (1988-1991), a sister program to the eating disorders program, under the direction of Dr. Daniel Kirshenbaum.

After completing his Doctoral coursework in 1991, Dr. Baker completed his APA approved clinical internship at the University of Chicago Hospitals (1991-1992). During this year of intensive training, he received specialized training in treating the psychological, emotional, and
behavioral aspects of medically related issues through his completion of a year-long rotation in the Neuropsychology Program and a six-month rotation in the Oncology Program. He also completed six-month rotations in the Sex and Marital Therapy Program and the Inpatient Group Psychotherapy Program for patients with concomitant psychiatric and medical issues.
Dr. Baker returned to Peoria after completing his Internship at the University of Chicago and earning his Doctorate (Ph.D.) in Clinical Psychology, to be the Clinical Director of the newly developing Health By Design (HBD) program at Associated Internal Physicians of Illinois, which later joined the OSF Saint Francis Medical Center. This program helped people with medical conditions that are caused and/or exacerbated by lifestyle issues (e.g., obesity, type 2 diabetes, and hypercholesterolemia) achieve improvement in their health. Click here to see data regarding the efficacy of this program. During these seven years, he published several research articles that have been widely cited in numerous scholarly journals, including the New England Journal of Medicine, The Annual Review of Nutrition, The Journal of the American Dietetic Association, and the International Journal of Obesity. (Click here to see these articles). This body of research has also been cited in over 35 books and many newspapers and magazines and has been presented at annual meetings of the Society of Behavioral Medicine, and the Association for the Advancement of Behavior Therapy.
While at OSF Saint Francis, Dr. Baker was an adjunct instructor at his alma mater, teaching Human Sexuality, a course he taught at Bradley from 1992 until 2004.

In 1999, Dr. Baker left OSF Saint Francis Medical Center to direct the Center for Wellness and Counseling (CWC) at Bradley University. During that time, he developed the Center for Wellness & Counseling's "CWC Wellness Web" which offered over 150 wellness and health topics as well as confidential and anonymous psychological tests for issues like anxiety, depression, alcohol, eating disorders, and post traumatic stress. Wile directing the CWC, Dr. Baker taught additional courses in the Psychology Department including: Abnormal Psychology, Health Psychology, Human Behavior in the Environment, a Seminar on Understanding Obesity and Eating Disorders, and Introductory Psychology.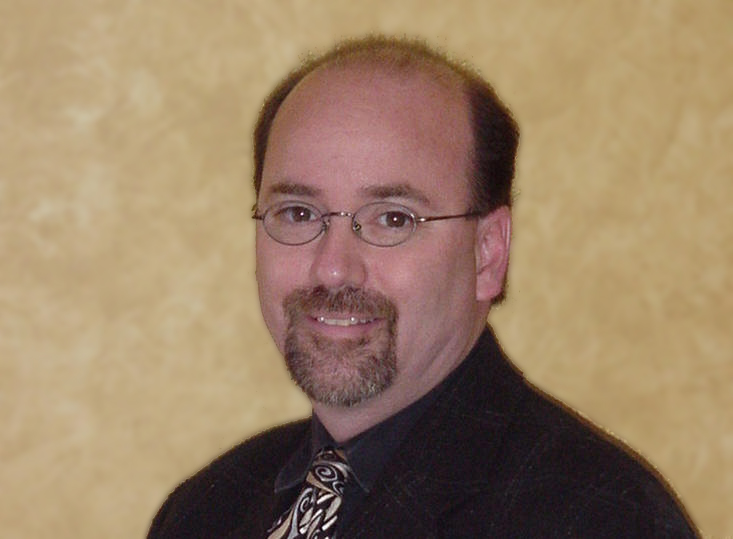 In 2004, Dr. Baker pursued his desire to establish an independent Clinical Psychology practice in Peoria Heights, where he has a general counseling practice treating anxiety disorders, depression, and stress management, while also specializing in in the treatment of obesity/weight management, eating disorders, chronic illness, pain management, fibromyalgia, sexuality issues, and trauma. He also works with couples on relationship issues
Dr. Baker provides private and confidential clinical services. Unlike many other practices, he schedules his own appointments and does his own insurance billing; he is the only person who has access to his patient's private and confidential information, including diagnostic and health-related information. Dr. Baker sees a limited number of patients, focusing on the quality of services provided, not the quantity of billable hours.